JOHN N. BRAITHWAITE
Shareholder/Director
With Plant, Christensen & Kanell since 1984
Tel. (801) 363-7611
Fax: (801-531-9747
Email: jbraithwaite@pckutah.com


Printable Profile
Mr. Braithwaite is a shareholder of Plant, Christensen & Kanell. He began his legal career with Plant, Christensen & Kanell's predecessor firm in 1985 and has been involved in many different aspects of insurance defense work and construction law. He has successfully defended cases in the state and federal courts involving construction defects, architect/engineer liability, insurance agent/broker liability, premises liability, products liability, real estate agent/broker liability, insurance coverage disputes, property damage, personal injury, and surety bonds. His current practice involves many of these areas with particular emphasis on construction matters and design professional defense. He represents and counsels architects, engineers, surveyors, general contractors, and subcontractors in design/construction contracts, risk management, alternative dispute resolution, and litigation. This work has included representation of design professionals on many significant construction projects and cases in the state of Utah, including claims involving structural failures, geotechnical problems, shoring failures, delay claims, and other alleged design errors.
Mr. Braithwaite's experience  in design professional liability cases includes many notable projects in the state of Utah. A few examples include:
• Structural collapse of Goldminer's Daughter Lodge, Alta, Utah
• Concourse wall panel failures at Salt Lake International Airport
• Delay claims related to the expansion of the Salt Lake Convention Center
• Alleged design and construction deficiencies on the Grand America Hotel, Salt Lake City, Utah
• Structural failure of roof mast at the Olympic Speed Skating Oval, Kearns, Utah
Education
University of Utah College of Law, J.D., 1985
- William H. Leary Scholar, 1984-85
Utah State University, B.S., Civil and Environmental Engineering, 1982
- Magna cum laude
- Engineering Honor Society, Tau Beta Pi
- Civil Engineering Honor Society, Chi Epsilon
Practice Areas
Construction Law
Design Professional Defense
Construction Defect Litigation
Insurance Broker/Agent Liability
Real Estate Broker/Agent Liability
Surety
Admitted to Practice
Utah State Bar (All Utah Courts)
United States District Court, District of Utah
United States Court of Appeals, Tenth Circuit
Professional Affiliations and Memberships
Utah State Bar Association, Litigation and Construction Law Sections
Salt Lake County Bar Association
Utah Defense Lawyers Association
Reported Cases
Boyer v. Boyer, 183 P.3d 1068 (Utah App. 2008)
Johannesen v. Canyon Road Towers, 57 P.3d 1119 (Utah App. 2002)
SME Industries, Inc. v. Thompson, Ventulett, Stainback & Assoc., et al, 28 P.3d 669 (Utah 2001)
Cannon v. Travelers Indemnity Co., 994 P.2d 824 (Utah App. 2000)
Healey v. J.B. Sheet Metal, Inc., 892 P.2d 1047 (Utah App. 1995)
Utah Power & Light Co. v. Federal Insurance Co., et al, 983 F.2d 1549 (10th Cir. 1993)
Horton v. Goldminer's Daughter, 785 P.2d 1087 (Utah 1989)
Allstate Enterprises, Inc. v. Heriford, 772 P.2d 466 (Utah App. 1989)
Baker v. Western Surety Co., 757 P.2d 878 (Utah App. 1988)
Awards And Recognitions
Mountain States Super Lawyers, Construction Litigation , 2013, 2014, 2015
Utah Business Magazine, Legal Elite - 2009, 2011, 2012, 2013, 2014, 2015
Martindale - Hubbell - "AV" Rating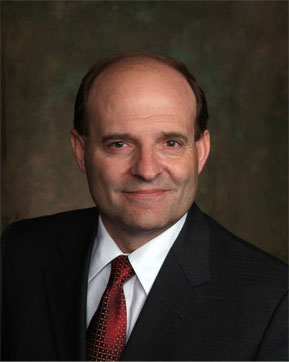 The lawyers of Plant, Christensen & Kanell are dedicated to providing the best possible legal services for their clients, and to maintaining the firm's tradition of enduring and rewarding relationships with clients. Our method of client service puts our collective experience, research and knowledge to work for the client, providing insightful and cost- effective solutions to legal problems and concerns.