Matthew D. Church
Associate
Mr. Church is an associate with Plant, Christensen, & Kanell. Prior to joining the firm, Mr. Church was a law clerk with Plant, Christensen, & Kanell (2014), Legal Intern at Intermountain Healthcare (2013), and a law clerk at Blaisdell & Church (2012). Mr. Church has spent time volunteering with various organizations, including the UNP Hartland Partnership Center as an instructor for the United States citizenship test. Currently, Mr. Church is serving on the Board of Directors for Foster Families of Utah. Mr. Church is involved in many different aspects of litigation including personal injury, products liability, construction defects, property damage, employment law, and a number of real estate cases.
Education
S.J. Quinney College of Law, University of Utah, J.D., (2015)
- National Moot Court Competition: New York City Bar Association Finalist
- Traynor Moot Court Competition: Best Oralist
University of Utah, B.S. Speech Communication, (2012)
Practice Areas
General Litigation and Appeals
Real Estate Law
Construction and Construction Defect Litigation
Insurance Coverage and Litigation
HOA Law
Employment Law
Product Liability
Personal Injury
Admitted to Practice
Admitted to Practice Utah State Bar (All Utah Courts)
United States District Court, District of Utah
Professional Affiliations and Memberships
Utah State Bar Association
Salt Lake County Bar Association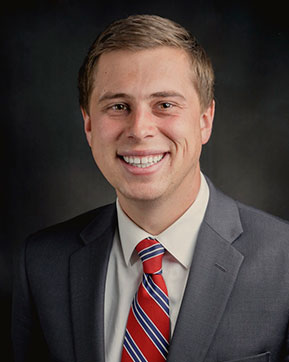 The lawyers of Plant, Christensen & Kanell are dedicated to providing the best possible legal services for their clients, and to maintaining the firm's tradition of enduring and rewarding relationships with clients. Our method of client service puts our collective experience, research and knowledge to work for the client, providing insightful and cost- effective solutions to legal problems and concerns.